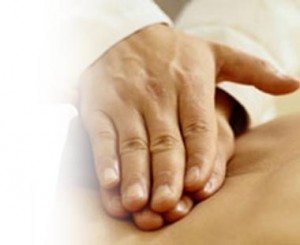 The role of chiropractic care as the first option in providing drug-free, non-invasive effective back pain management
Back pain is a multi billion dollar industry with many styles of healthcare competing for your attention when you hurt. The problem for most consumers is who should you turn to for help and who can you trust. Recently, an outbreak of meningitis from spinal injections has been in the news, giving people another reason not to choose invasive methods as their first option for care and for good reason; the benefits will not outweigh the risks.
On the other hand, more consumers are choosing chiropractic as their first option and choosing their personal chiropractor as their primary care provider for the musculoskeletal system and their family physician for other medical problems they may experience. This is good for the consumer, saving them money with a provider who has more experience and expertise in the management of acute pain syndromes that are musculoskeletally related.
Check out this new fact paper from The Foundation for Chiropractic Progress.
A Safer Approach to Long-term Relief from Back Pain
Understanding the role of chiropractic care as the first option in providing drug-free, non-invasive effective back pain management
©2012 Foundation for Chiropractic Progress
About Foundation for Chiropractic Progress
A not-for-profit organization, the Foundation for Chiropractic Progress informs and educates the general public about the many benefits associated with chiropractic care. To learn more about the Foundation, please visit www.yes2chiropractic.com or call 866-901-F4CP (3427).
————————————————————————————————————————————–
When The Centers for Disease Control and Prevention (CDC) delivered the grim news in October 2012 that the fungal meningitis outbreak attributed to a Massachusetts compounding pharmacy amounted to 233 cases in 15 states with 15 deaths1, Americans were shocked. It hardly seemed possible that individuals seeking relief from debilitating back pain had literally lost their lives in the quest for a solution.
With about 80 percent of adults in the U.S. bothered by back pain at some time in their lives, it is feasible that virtually everyone will have a relative, loved one, friend — or know of somebody — who could be impacted by this devastating situation.2
1 Multistate Fungal Meningitis Outbreak Investigation; October 16, 2012; http://www.cdc.gov/HAI/outbreaks/meningitis.html; Accessed 10.17.2012
2 Alderman, Lesley; Sit Up Straight. Your Back Thanks You.; New York Times, June 24, 2007; http://www.nytimes.com/2011/06/25/health/25consumer.html?_r=0; Accessed 10.14.2012
3 Livio, Susan K.; Two more fungal meningitis cases confirmed in N.J.; Star Ledger, October 12, 2012; http://www.nj.com/politics/index.ssf/2012/10/two_more_fungal_meningitis_cas.html; Accessed 10.14.2012
But the news was actually worse: the CDC allowed for the possibility that 13,000 patients might have received products from the company. In NJ alone, a total of 634 people are at risk because of epidurals they received at six hospitals, surgery centers and doctors' offices for back pain from May 21 to September 26, 2012.3
The fungal meningitis concern is the latest in a series of major issues associated with different forms of pain medication — but it is far from the first. Just last summer, the CDC advised that one-third of prescription painkiller overdose deaths were caused by Methadone, and pointed out that some doctors 2 are now prescribing methadone to treat chronic problems such as back pain – making the drug more widely available.4 The conclusions and comment from the CDC sound this alarm:
―The primary advantages of using methadone over other opioids for pain treatment are its long duration of action, relatively low cost, and availability in liquid formulation for oral use. Its primary disadvantages are its long and unpredictable half-life and associated risk for accumulating toxic levels leading to severe respiratory depression; its multiple interactions with other drugs, including frequently abused drugs such as anti-anxiety agents; and its ability to cause major disturbances of cardiac rhythm .
Data suggest that some of the current uses of methadone for pain might be inappropriate. According to an analysis conducted by FDA, the most common diagnoses associated with methadone use for pain in 2009 were musculoskeletal problems (such as back pain and arthritis)…. Most methadone prescriptions were written by primary care providers or mid-level practitioners… Nearly a third of prescriptions appear to have been dispensed to patients with no opioid prescriptions in the previous month…" 5
read full text here